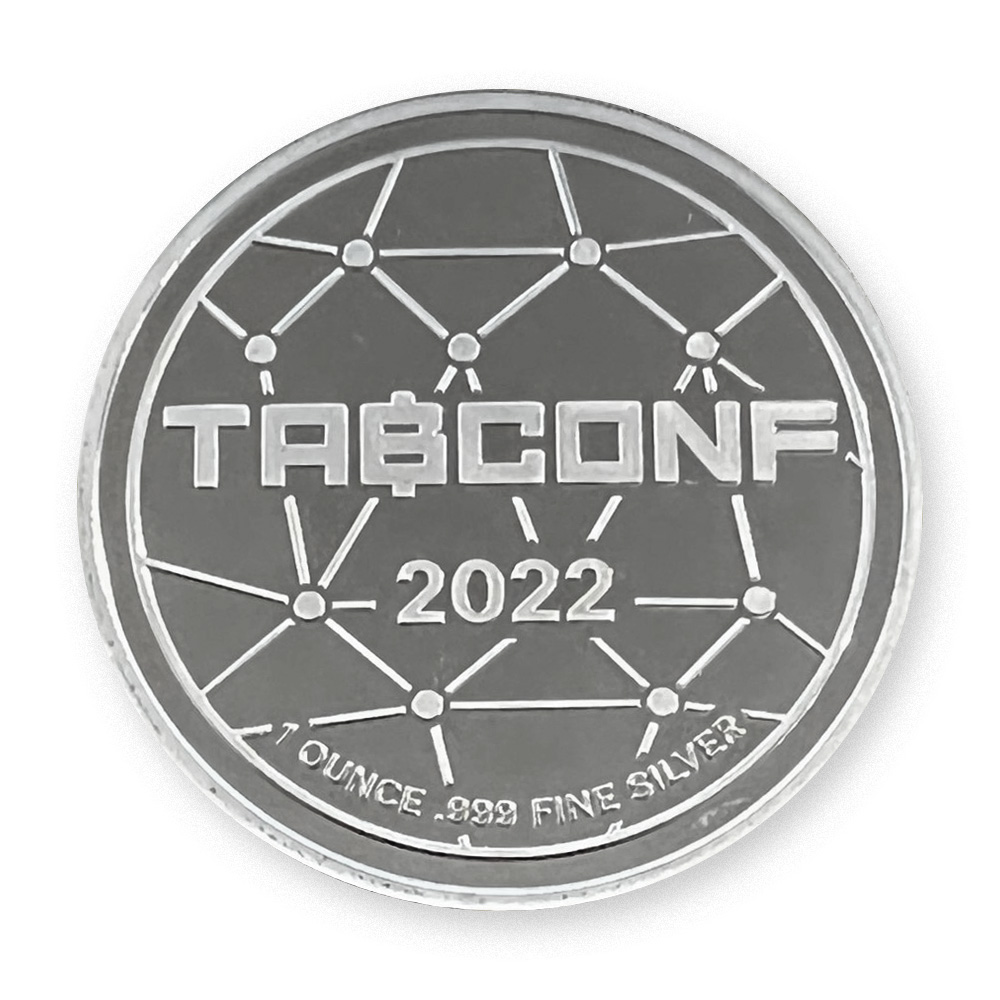 Each year we make new die-molds to create unique coins with an awesome design for TABConf. These are physical collectable Bitcoin coins that are only produced the year of the event. By purchasing a ticket to TABConf you are eligible to receive a free physical copper coin (while supplies last). Guarantee yourself a coin of higher value for the conference by optionally purchasing a solid silver coin.
The coin will contain a clue that is used for the ongoing "Capture the Bitcoin" scavenger hunt at the conference.
Notes
Bullion grade coin
The silver round will be a standard 1 troy ounce weight.
Purchasing a coin alone is NOT a ticket to the conference.